AMSOIL SEVERE GEAR® 80W-90 GEAR LUBEHelp
Superior Replacement for Conventional Gear Oils
AMSOIL SEVERE GEAR® Synthetic Extreme Pressure (EP) Gear Lube is a premium-grade gear oil specifically engineered for maximum performance in severe-duty applications. This state-of-the-art AMSOIL formulation features an exclusive blend of high-viscosity, shear-stable synthetic base oils and an extra treatment of high-performance additives. AMSOIL SEVERE GEAR® Synthetic EP Gear Lube maintains its viscosity for long-lasting protection against metal-to-metal contact. The proprietary AMSOIL additives form an iron-sulfide barrier coating on gear surfaces, providing the ultimate line of defense against wear, pitting and scoring. AMSOIL SEVERE GEAR® helps prevent "thermal runaway" ‐ a phenomenon caused by a lubricant's inability to control friction and increased heat under high-stress conditions. By controlling thermal runaway, AMSOIL SEVERE GEAR® Synthetic EP Gear Lube inhibits rapid lubricant degradation and component damage. Equipment runs better and lasts longer with AMSOIL SEVERE GEAR® Synthetic EP Gear Lube.
Performance
AMSOIL SEVERE GEAR® provides performance beyond that possible with conventional gear oil. This AMSOIL custom product offers superior gear and bearing protection, better friction and heat reduction, increased efficiency and extended service life.
Temperature Extremes
AMSOIL SEVERE GEAR® EP Gear Lube excels in hot and cold temperature extremes. By design, it resists breakdown from high heat, preventing acids and carbon/varnish formation. Its wax-free construction also improves cold-flow properties, improving fuel economy and cold-weather shifting.
Ultimate Cold-Weather Protection
Some gear lubes fail to meet basic low-temperature requirements. Mobil 1 75W-140 Gear Oil, for example, failed to meet the requirements of the industry standards, AMSOIL SEVERE GEAR®, on the other hand, delivers 20% more cold-temperature protection than the standard requires. It delivers better cold-temperature protection than Mobil 1 and Valvoline SynPower.
Applications
AMSOIL SEVERE GEAR® Synthetic EP Gear Lube is excellent for severe applications, such as towing, hauling, steep-hill driving, commercial use, plowing, racing, off-road use, rapid acceleration, frequent stop-and-go operation and high ambient temperatures. Higher horsepower, towing and hauling capabilities of modern vehicles make turbo-diesel pick-ups, SUVs, vans and delivery/utility vehicles especially prone to severe service. Other severe-duty vehicles include light, medium and heavy-duty trucks, buses, heavy equipment, 4X4s, tow trucks, race cars, tractors and motor homes.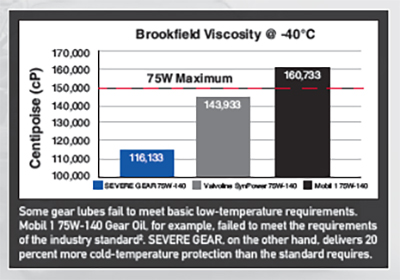 Performance Features
Advanced protection against wear, even with up to 15 percent water contamination1
Controls Thermal Runaway
Protects against rust and corrosion
Helps reduce operating temperatures
Maximum efficiency
Flexible easy-pack for clean, fast installation
(AGL)
| | |
| --- | --- |
| SKU | AGL |
| Brand | AMSOIL |
| Shipping Weight | 0.5599kg |
Be The First To Review This Product!
Help other Amsoil Australia users shop smarter by writing reviews for products you have purchased.
Others Also Bought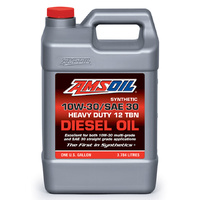 AMSOIL 10W30 / SAE 30 Synthetic Heavy-Duty Diesel
From $89.95
or 4 payments of $22.49 with

Info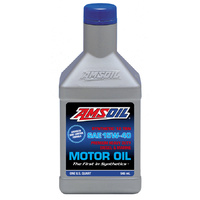 AMSOIL Heavy Duty Diesel & Marine Oil 15W-40
From $25.95
or 4 payments of $6.49 with

Info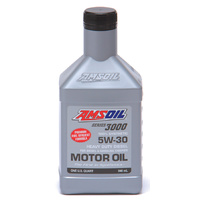 AMSOIL Series 3000 5W-30 Synthetic Heavy Duty Dies
From $27.95
or 4 payments of $6.99 with

Info
More From This Category