AMSOIL 0W-20 100% Synthetic Diesel Oil
AMSOIL 100% Synthetic Diesel Oil is specifically formulated to protect the efficient diesel power of Japanese, Thai & American Diesel pickups, vans, cars and SUVs, giving you the edge to keep your vehicle operating at peak performance.
Key Specifications: 0W-20 (DP020): GM dexosD
Outstanding Engine Protection
Wear on camshaft lobes can negatively impact valve timing, leading to loss of horsepower and fuel economy. AMSOIL Synthetic Diesel Oil's strong fluid film keeps metal surfaces separated, while its robust anti-wear additives further reduce wear in metal-to-metal contact regions for maximum engine life. Third-party testing shows AMSOIL 100% Synthetic Diesel Oil delivers up to 6X more wear protection than required by a leading industry standard,1 helping maximize vehicle life and reduce maintenance costs and downtime.
Viscosity Control
Formulated with advanced synthetic base oils and detergent/dispersant additives, AMSOIL 100% Synthetic Diesel Oil minimizes viscosity change while keeping soot particles suspended independently, helping prevent the formation of larger, wear-causing particles. Lower volatility also helps in retaining its viscosity after high-temperature service for added engine protection and increased fuel economy.
Excels in Extreme Temperatures
AMSOIL 100% Synthetic Diesel Oil is formulated to deliver improved heat and oxidation resistance compared to conventional diesel oils. It provides clean engine operation and helps maintain power and fuel efficiency for superior engine performance. AMSOIL Synthetic Diesel Oil also flows dependably in cold temperatures for easier startup and improved engine protection.
Minimizes Oil Consumption
AMSOIL 100% Synthetic Diesel Oil has low volatility (burn-off), reducing oil consumption during operation and passing less oil vapor into the combustion chamber. It is safe for diesel emissions systems.
APPLICATIONS
Use in diesel pickups, vans, cars and SUVs that require any of the following specifications:
0W-20 (DP020): GM dexosD
5W-30 (DP530): GM dexosD, dexos2; Chrysler MS-11106; Ford WSS-M2C214-B1; ACEA C2, ACEA C3
Not for use in applications that require an API CK-4, SP or earlier API specification.
COMPATIBILITY
AMSOIL 100% Synthetic Diesel Oil is compatible with other conventional and synthetic oils. Mixing AMSOIL diesel oil with other oils, however, will reduce its performance benefits. Aftermarket oil additives are not recommended for use with AMSOIL synthetic diesel oils.
SERVICE LIFE
AMSOIL 100% Synthetic Diesel Oil is recommended for the drain intervals stated by the original equipment manufacturer (OEM). Refer to the owner's manual for the specific oil change interval. Intervals may be extended beyond the OEM recommended interval with oil analysis. Change oil filter at the time of oil change.
(DP020)
| | |
| --- | --- |
| SKU | DP020 |
| Shipping Weight | 0.9500kg |
Be The First To Review This Product!
Help other Amsoil Australia users shop smarter by writing reviews for products you have purchased.
Others Also Bought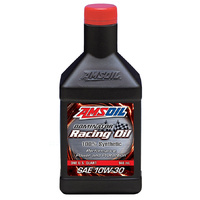 AMSOIL DOMINATOR® 10W-30 Racing Oil
From $27.95
or 4 payments of $6.99 with

Info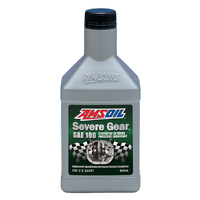 From $33.95
or 4 payments of $8.49 with

Info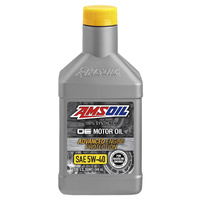 AMSOIL OE® 5W-40 Synthetic Motor Oil
From $16.95
or 4 payments of $4.24 with

Info
More From This Category